Welcome to Willowbrook Ford Service Department
Pick up & Delivery Available During Normal Hours, Call us to Schedule Pick Up.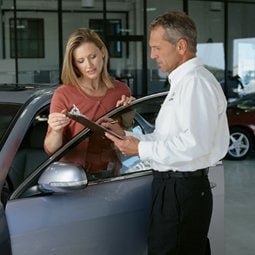 Enlist Our Ford Service Pros for the Best Maintenance and Repairs in Westmont, Hinsdale, Willow Springs and Palos Park
Here at Willowbrook Ford Inc, we know that the hard work has only just begun after you've driven off our lot in a new Ford model  or used car. We always aim to ensure that your vehicle continues to drive as smoothly and efficiently as possible for countless miles of carpooling, commuting and road-tripping!
Service Your Vehicle with Our Team Near Westmont
Your Ford model is built tough -- in fact, that is part of the reason why so many drivers have invested in these models over the years. Not only are they durable and powerful, but they also provide you with the longevity you need. However, even the toughest vehicles need routine service every now and then. That is where our service team comes in. Not only can we help maintain your vehicle, but we can replace any parts your Ford model may need.
No matter if you need a simple oil change, a tire rotation, or something more extensive, our team will be here to help every step of the way. We can also answer any questions you may have -- no matter if your check engine light is on, or if you notice some odd sounds under your hood.
Why Routine Service Is Important
Routine service can be a vital component of the ownership experience. That's because, with consistent maintenance, your vehicle will be able to continually perform on the road with the level of safety and strength that you are looking for. Plus, certain services require you to bring your vehicle in on a routine basis.
For instance, oil changes should be performed every 5,000 to 7,500 miles. You should also have your tires rotated regularly (to ensure your tires wear down evenly), have your fluids checked, and have your battery tested.
Our team can also discuss these services, and many others, in greater detail at should you have any questions you may have.
Ready To Learn More?
If you would like to learn more about servicing your vehicle, or if you have any questions pertaining to the purchasing process, visit us at Willowbrook Ford Inc., located in Willowbrook, IL. Our team would be proud to help answer any questions you may have about the purchasing process.
We are proud to serve drivers in Hinsdale and Palos Park, too.